Do You Have A Refractory Project We Can Help With?
OVER TWO DECADES OF REFRACTORY EXPERIENCE
Established in 1995 Castec Inc. has over 20 years of experience in the installation, tear-out, and castings supply of refractories for various industries. Including Iron and Steel, Cement, Aluminium, Glass, Chemical Processing, Biomass, Waste to Energy, and Incineration.
We specialize in refractory repair, and boiler installations, and provide a comprehensive portfolio of refractory engineering. Our trained technical team will source and supply cost-effective materials and specialized equipment, to oversee on-site erection and co-ordinate final commissioning.
INSTALLATIONS
You can trust that our technical expertise and installation experience is applied to every contract we undertake.
INSTALLATIONS BIG OR SMALL
We actively support our customers on a daily basis with new installations, partial or complete rebuilds, and future maintenance plans.
TEAR-OUTS
In addition to refractory installations, Castec Inc. also provides tear-out and long-term maintenance agreements.
SAFE REFRACTORY TEAR-OUTS
Each type of unit provides different conditions, which affects the selection and application of refractory equipment and materials.
CASTINGS
Our quality castings are made for the toughest environments, harshest elements, and the biggest challenges.
CUSTOM REFRACTORY SHAPES
At Caste Inc. offer a range of customized casting products for different refractory applications in a variety of sectors.
SKILLED REFRACTORY SERVICE PROVIDERS YOU CAN DEPEND ON
Our skilled in-house team of engineers can handle projects of any size in any location and design. We can supply and install refractories to meet your specifications and operating conditions, or repair and extend the life of existing refractories to improve productivity and reduce operating costs.
From minor repair jobs to managing, planning, and coordinating major plant work, we take responsibility for the success of your project at every stage. Our modular approach to working allows us to tailor our services to suit your requirements.
WE STRIVE TO MEET A GOAL OF ZERO INJURIES AND ZERO INCIDENTS ON EVERY PROJECT
ROBOTIC DEMOLITION
We understand that in your industry every hour's outage time means loss of profitable production, which is why we invest in demolition robots for our tear-outs. Since the demolition robot is heat resistant with well-protected cylinders and components, you can start the job earlier without risking breakdown due to heat. This reduces plant downtime and increases the plant profit.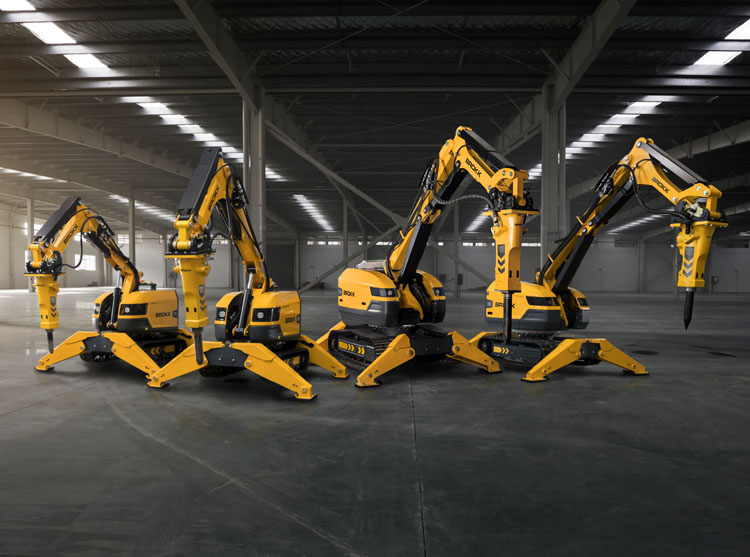 A sample of some of the the trusted partners that Castec Inc. works with to provide quality refractory products, services, and processes. 
CONTACT US TO DISCUSS YOUR REQUIUREMENTS
Regardless of your sector our experience and expertise can help.